Account
The Account screen covers details about your ProcFu account and subscription.
Account Info
This is a summary of your Podio user as well as your ProcFu authentication token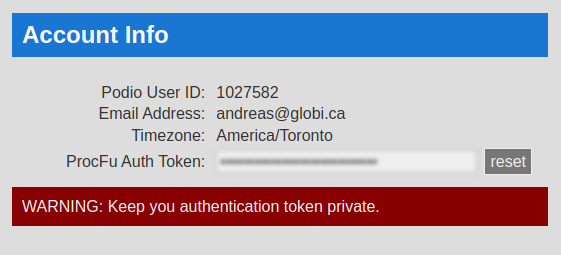 Your ProcFu Auth Token is needed for running scripts or code from outside systems, like Citrix Podio Workflow Automation (PWA) / GlobiFlow.
Account Usage
This tile shows a breakdown of your most recent usage.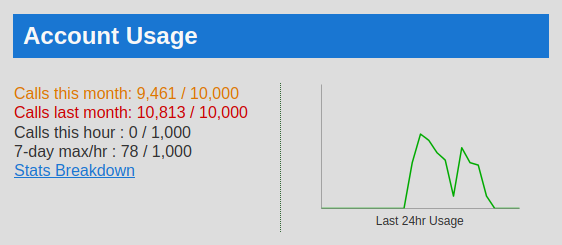 All ProcFu plans have limits based on the plan level. These limits internally correspond to calls per hour and calls per month. You will receive an email alert when your account usage reaches 80% of it's allotment and again when a limit is reached. This should give you ample time to increase your plan level if required.
Any usage above 80% of a limit will be in orange, and any usage above a limit will be shown in red.
It is therefore very important to choose a plan that can accommodate your required usage.
Mini App usage is determined by the underlying usage of scripts, which interact with the source API. The following actions each count as 1 action:
Initial load of a summary screen
Fetching more records in a summary screen (with the "more..." link)
Searching in a summary screen
Subscription Details
Shows your current plan.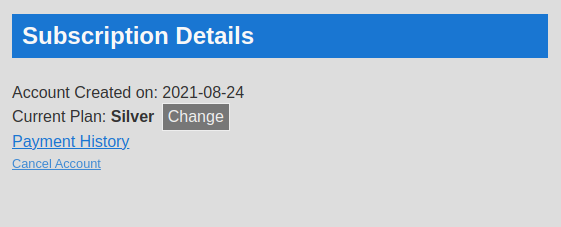 You can change your plan at any time, and will receive a pro-rated refund for any previous subscription.
Please note that you cannot downgrade your plan below current usage (eg if you've already used 3000 calls for the month, you cannot downgrade to a plan that only offers 1000 calls - not until the next month when your usage resets to 0).
Additional Users
Show other Podio users that can access your account.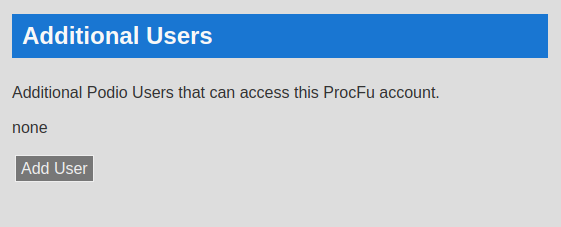 You can invite other Podio users by adding their email address.
Whitelist IP Addresses
Let's you allow access from other locations you may want to call scripts from.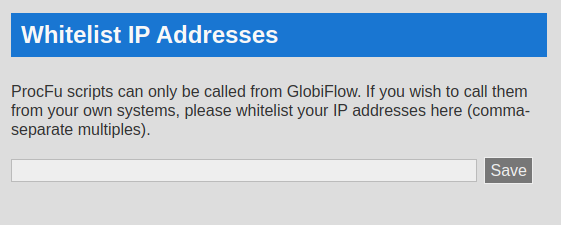 By default, scripts can only be called from Podio Workflow Automation (GlobiFlow).
If you want to call scripts from your own systems (eg PHP web server), you will need to whitelist the IP address(es) here.