Introduction
ProcFu Apps are a fantastic way to give your outside contacts access to your/their Podio data in a mini portal.
You control who can log in, what they can see, and what they can change. It couldn't get much simpler.
Point and Click Table Views
Quickly and easily create summary screens of any Podio app or view.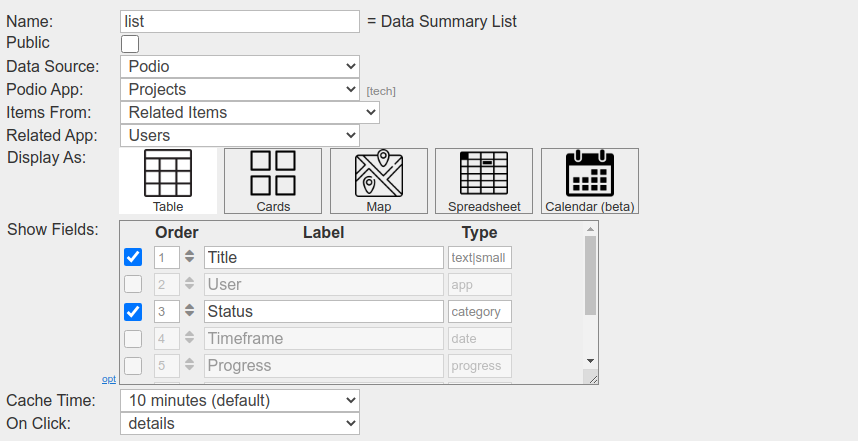 Point and Click Detail Screens
Quickly and easily create detail screens for any Podio app to allow users to edit or create items.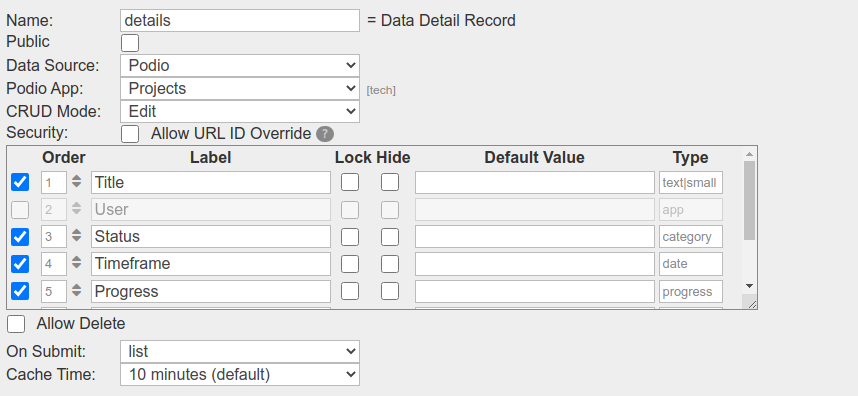 Better Mobile Experience
The mobile apps for Podio are hard to use because you're trying to access a vast system on a limited device. By creating specific-use-case mini apps, the mobile experience can be vastly improved.

Public Edit Forms
With regular Podio webforms, external users can only create items. Using Mini Apps, you can build simple apps to let external users EDIT specific items in Podio.

Single App Access
Using ProcFu Apps, you can allow Podio users to access specific apps in workspaces that they have no privileges in, without having to add them to those workspaces.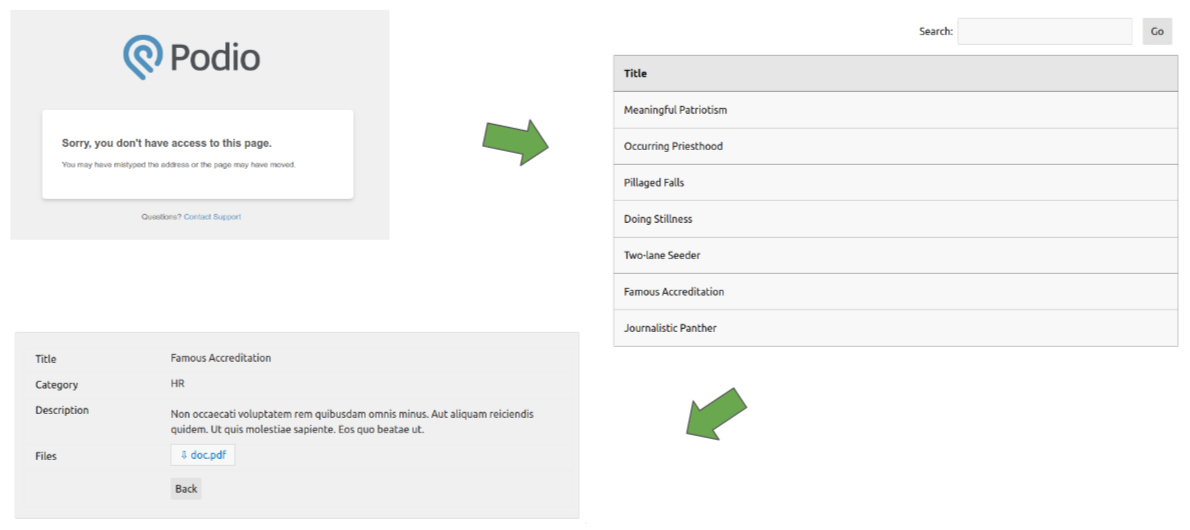 Restrict User Access
You can build Mini Apps to only allow users to access items related to them, giving you fine-grained permission controls in apps that contain data for all users.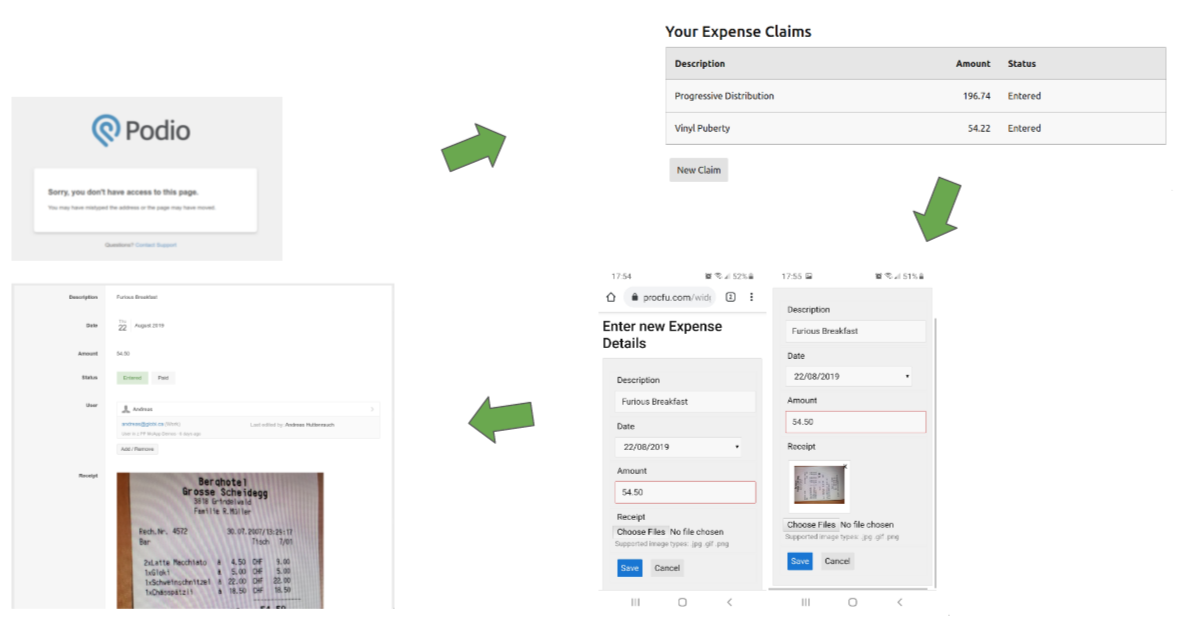 External User Apps
You can build Mini Apps to give external (non-Podio) users full control of only their data, with full authentication and security.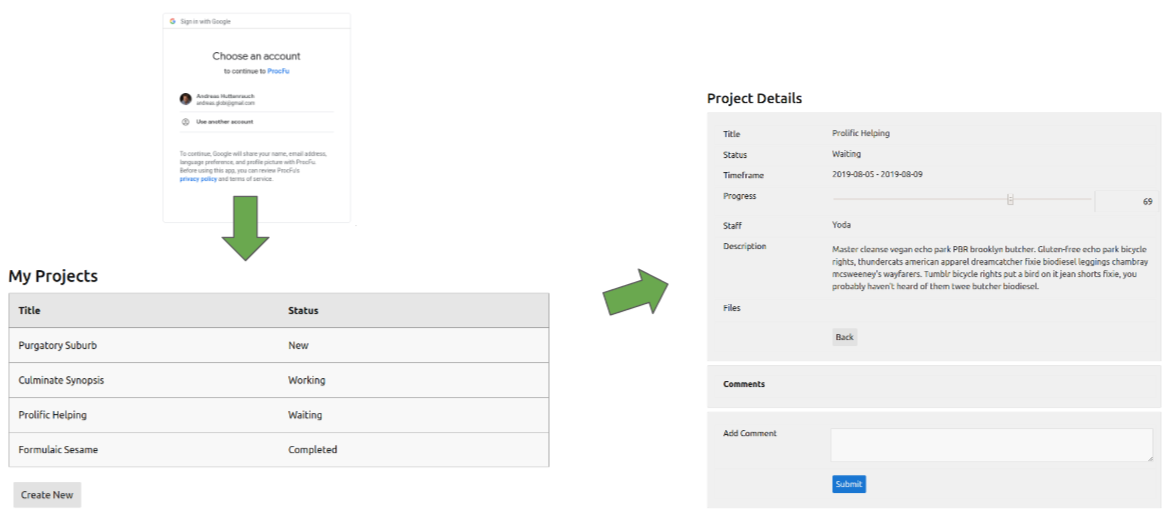 Checklist Support
If you've used checklists in multi-line text fields using the Podio Supermenu, you'd be happy to note that Mini Apps support checklists in text fields in the same way.

MySql & Notion
You're not limited to just Podio. ProcFu Apps work equally well with MySQL and Notion, with more connectors on the way.
To create highly-performing apps, you can mix and match Podio and MySQL in the same app, using Data Syncs to sync your Podio data to MySQL.